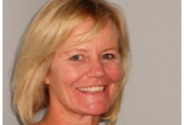 Dr Hilary Maitland BA (Hons) MA (Hons) PhD (Clin Psych) MAPS
Hilary is a Clinical Psychologist who focuses on working with children (2-12 years old) and their families. Hilary works with children who have suffered significant trauma, children dealing with the challenges of Autism Spectrum Disorder, children struggling with their emotions, others who are adjusting to significant family changes, those who are having difficulty getting on with others, and children who are experiencing grief and loss. She also provides counselling, training and support for their parents/carers.
Hilary works within an attachment focused approach which recognises the importance of the relationship children have with their parents/carers and the positive impact strengthening this has on helping children successfully work through the challenges they face.
Hilary is an Accredited Parent-Child Interaction Therapist.
Ann-Maree Wheeler BA Psych (Hons) MAPS
Ann-Maree is a Psychologist who has over 16 years experience working with children adolescents and adults who have experienced trauma. Ann-Maree uses a range of evidence-based therapeutic approaches to assist people in distress and/or with a range of mental health difficulties. She also has expertise in assessment and intervention with children and adolescents with emotional and behavioural challenges to include Autism Spectrum Disorder, and works with parents and carers to help them support their children.
Ann-Maree is an Accredited Parent-Child Interaction Therapist and is trained and experienced in a range of trauma-informed family-based interventions.